Technical report writing can make your project more valuable. Similarly, messing with its format can ruin it. Some people spoil their project because they ignore the format and purpose of a technical report.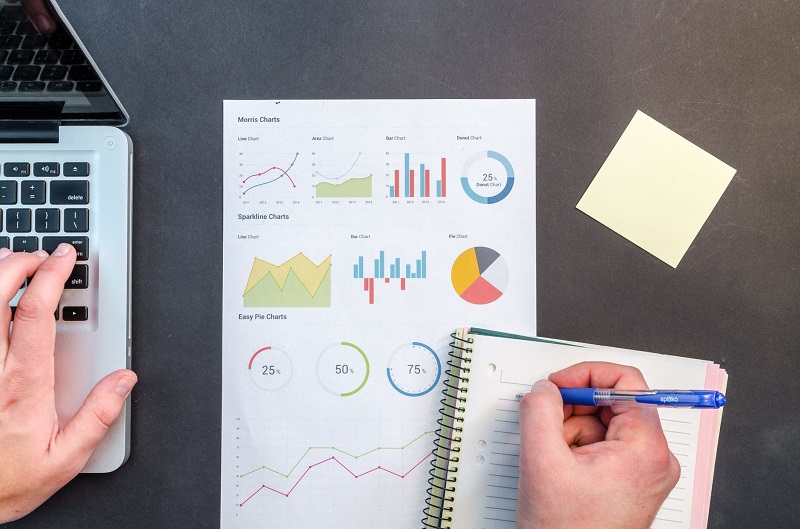 A technical report can benefit your motive only if you write and format it exceptionally. In this blog post, we will discuss 6 necessary factors you must consider before technical report writing.
If you want to make your technical report outstanding, read this article.
What is technical report writing?
A technical report is a formally structured report that includes fact-based data. Technical reports and user manual writing demand specific expertise and skillset. Technical writers write and draft technical reports with the proper expertise. They break down tangled technical information in simple language. Professional technical writers draft the technical report according to the target audience. Technical writers modify technical data into low readability level content without altering facts.
Should we consider the readability level?
Of course, the readability level is the intellectual level of your target audience. For example, a company produces products after studying the interest of target customers; similarly, technical writers analyze the target audience's intellectual level during technical report writing.
Fundamental aspects of technical report writing
Technical reports are not as easy as it looks. A technical writer follows the proper format and process to create a competent technical report.
Let's dig into the main aspects of technical report writing.
Appropriate research
Effective process
Outcome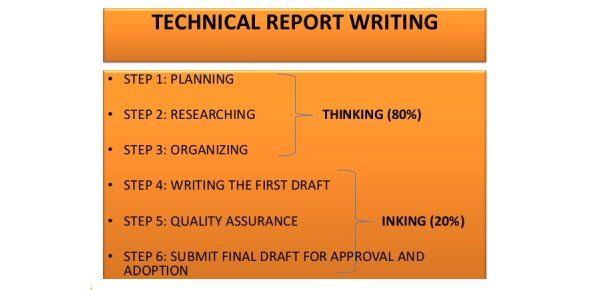 Follow these necessary features to write a high-quality technical report.
Importance of technical report writing
Technical reports are a convenient source of information for many industries. It is the easiest and most accessible way to evaluate technical data. As technical report writing follows a pattern, it is understandable for almost anyone. Technical departments in finance, technology, engineering, and biomedical fields make technical reports to convey information. Except for industries, students also write technical reports as their academic projects.
Technical reports have many forms based on the type and purpose of technical information. Let's see some common types of technical reports we usually see:
Manuals and Mechanics
Proposals and Requests
Technical progress reports
Tech Emails and journals
6 essential things to consider during technical report writing
Here are 6 must-have things you should always consider during technical reports or user manual writing.
Let's jump into it.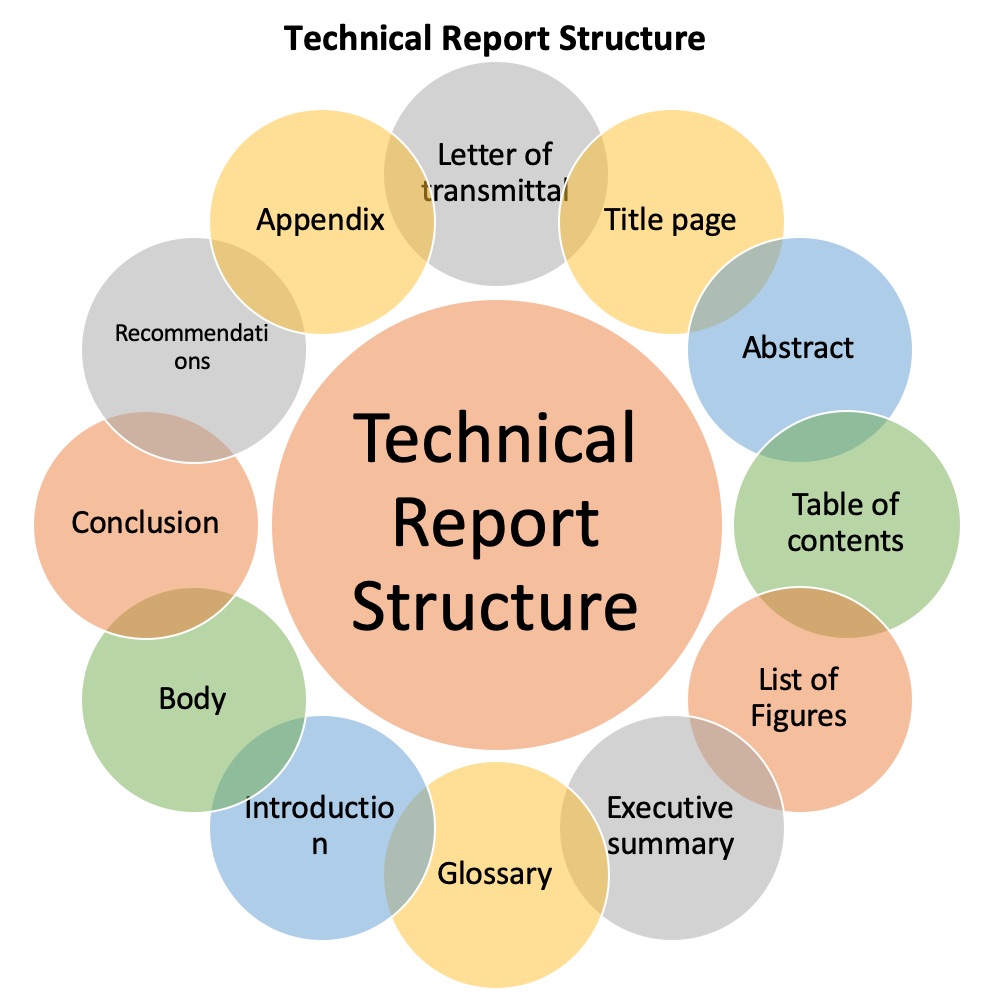 1: Efficient Structure and Format
The format is the most important thing you must consider while writing a technical report. Whatever your objective or requirements are, you should always format your technical reports in an efficient structure. Professionally written and drafted technical reports contain these sections:
Title Page
Abstract
Table of content
Introduction paragraph
Main body paragraphs
Concluding paragraph
Bibliography and reference page
Acknowledgment
Diagrams, tables, statics, and info-graphics
2: Proper planning of report
Technical report writing is not a single-handed process; it requires extensive research and execution. Before proceeding with the technical report writing, you must plan, research, and roughly draft the main contents of your report. Let's break down the planning process a little bit more:
Study relevant books, journals, and articles to gather information about the field. Perform comparative analysis to compare your products and services with other companies.
Prepare a rough draft of important information and content you finalized for each heading.
Now, plan under which heading or sub-heading the information goes well.
Pro Tip: Write a rough outline to structure your content in sequence. It will help to keep the logical format of the report.
3: Adding relevant infographics and statics
Technical report writing is all about informing and influencing the readers. The readers can be industrial seniors, professors, or customers. For you, they all are TARGET AUDIENCE. This step is crucial if you want to persuade your readers to take action. Words are not enough to explain and influence your customer. Ever heard of the phrase "People better understand what they see." For this purpose, add relevant infographics and mathematics. Diagrams, graphics, tables, and statics help people understand your message effortlessly.
4: Accuracy
Accuracy is the main objective of technical writing. Here are some EFFECTIVE tips you must consider while writing a technical report or user manual.
Never compromise on the accuracy and motive of your technical content.
As a technical writer, you should always state facts regardless of your personal interest or perception.
Focus on the originality of products and write impartially.
5: Purpose or motive
Conveying authentic information to the target audience is known as the purpose of technical report writing. Let's discuss a few factors you must consider to impart the purpose of your work:
Keep the target people in mind while writing a technical report.
Write according to the intellectual level of your readers. For example, the intellectual level of the HR manager is way higher than the average customer.
Never instruct your audience base. Always provide the information relevant to the purpose.
6: Proofreading and drafting
Proofreading every section of your technical report will help you edit unwanted or irrelevant information. So, it is better to proofread your work several times before drafting the final report. While editing, you will notice multiple mistakes or room for betterment. It will boost the accuracy and quality of the technical report.
Best writing styles to follow while writing a technical report?
We know that a technical report has a specific format and purpose. As a competent technical writer, you should follow certain writing styles during technical report writing.
Let's go through some important tips to perfectly follow the writing style of a technical report:
Always use grammatically accurate language while writing technical projects. There should be zero grammar, syntax, and punctuation errors in your final report.
Avoid abbreviations and slang language completely. For example, use "for your information" instead of FYI and write "do not" rather than don't.
Carefully format headings, subheadings, and bullet points.
Focus on the structure and format of sentences. Avoid using lengthy or linked sentences.
Keep each sentence concise and meaningful.
Most importantly, use formal language during technical report writing. Use a third-person tone and avoid using passive voice sentences.
Keep your audience in mind while writing because your job is to simplify complex ideas for them.
Use numerals (Roman and Arabic) carefully. Understand the purpose and incorporate them wisely.
Does Estop Solutions offer technical writing services?
Estop Solutions offer 100% unique technical writing services. Our skilled technical writers portray the objective of the report to the target audience. Our technical writing services include technical reports, FAQ pages, and user manuals. The customer service department of Estop Solutions is 24/7 available to address the questions and queries of clients. If you have any questions regarding our technical writing services, contact us for a free consultation.