What is a PPC campaign?
PPC or pay-per-click is a paid marketing campaign carried out through advertisements. Whenever your ads are clicked, you have to pay a certain fee. This fee, however, is selected by you or your marketing advertiser when they are creating your ads.
PPC campaigns mostly have similar goals. Either it is to increase sales or to create brand awareness. It is also helpful in driving traffic to a website.
What is Google Ads?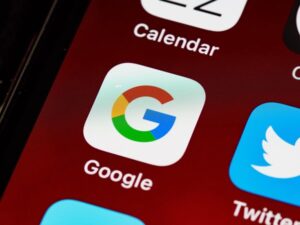 86% of all online searches are carried out on Google, making it the biggest search engine. Google Ads is Google's advertising program where anyone can bid to have their ads displayed on the top search results.
However, higher rankings are entirely based upon the highest bid and better ads.
A well-executed PPC campaign gets instant results but it does need a lot of planning and research. So, let's see how you can also design a successful PPC campaign with Google Ads and scale your business.
Steps to design a successful PPC campaign with Google Ads
1.Research keywords
Keyword research is the most crucial part of any marketing or advertising campaign. It helps you to narrow down the audience that might be interested in your service or product. Keyword research is based entirely on what you have to offer.
If you are selling phone covers, then your keywords will be similar to 'mobile phone covers', 'smartphone covers', or 'iPhone covers'.
It allows you to show your ads to people who enter similar keywords and land on your ad campaign from which they are directed to your website or landing page.
This way your ads only show to people searching for the product or service you have to offer. As your ad is already appearing in the top google search results, you can increase sales for your business with PPC advertising.
2.Set a target audience
Whether it is social media marketing, email marketing, or paid advertising, you have to set your target audience in order to make the most benefit out of your campaign.
Setting a specific audience will also help you save your bidding money. When you shortlist people who will actually be interested in your product, your ad will only be seen by those people and you will only be paying for those meaningful clicks.
You will have to be a little creative with these departments. Think like your customer and create something that will make them say, "This is what I have been waiting for!"
3.Select bidding strategy
The next thing while creating your ad is to select your bidding strategy. While there are various strategies to choose from, you should know exactly which one is best for your experience level.
The two main categories are:
Manual bidding
Automated bidding
Manual bidding is best for those creating their first campaign or have less to no experience in the field. Even if you are starting on a low budget then this bidding strategy is best for you as it allows you to set the maximum cost-per-click on your ads.
However, automated bidding sets the maximum cost-per-click for you. The advantage with automated bidding is that you can properly optimize your bids. You do have to pay a little more but invest less time in managing the campaign.
4.Creating an irresistible landing page
Your ad is just the first step of your campaign which helps you get a lead. Your main goal is to convert that lead. For that, you have to create an awesome landing page.
Keeping your landing page organized is essential if you do not want your user to bounce off your page. Show value in your content, tell people how you can solve their problems, and make sure to add a call to action in it.
Your landing page must be:
Having a clear conversion point
Easy to read
Properly SEO optimized
Be relevant to your ad campaign
Though Adwords limits your word count while writing your ad copy, you can still create an effective campaign if you pay attention to every detail in your landing page.
5.Set budget boundary
The greatest benefit you get with a PPC campaign is that you select your bidding range. It can be $25 or $80 per day depending upon the size of your campaign and your business goals.
Even if you want to experiment with an ad campaign, you can simply test with a small budget. As Google gives priority to ads with higher bids, you will have to increase your budget for instant results.
Because you are only paying for what you receive from your target audience, you will not waste any of your money on useless clicks.
6.Add a call to action
Ads are successful when they have a well-thought CTA. It encourages people to take action whether it is to make a purchase, sign up for an email list or download an e-book.
The most popular type of CTAs is adding contact and share buttons. CTA buttons increase the conversion rate up to 83%. Many brands also add slogans as their call to action. Nike is the perfect example here. The 'just do it slogan has a brilliant call to action in it.
Give a limited-time discount offer, create a sense of urgency, and use a persuasive copywriting style that makes any offer irresistible.
Do Estop solutions offer PPC management services?
Estop Solutions is an agency that helps new businesses and entrepreneurs in growing their digital endeavors. With more than 5 years of experience in the industry, our team has experienced and certified professionals that can get the job done for you.
We at E-stop solutions offer all kinds of digital guidance and assistance including services like:
Email marketing
If you are looking for an economical and reliable way to fulfill all your digital needs then feel free to contact us.
Final words
The PPC campaign model has been a very effective form of digital marketing lately. Many marketers and business owners do not consider PPC in their awareness campaign simply because they think it is difficult to execute.
When the truth is – it just requires a good amount of planning and in-depth research for the right keywords and audience. But the same effort is also required for the landing page in your ad. Once after the ad is live, all you need to do is audit, manage and track the progress of your new incoming leads and traffic.