"Stopping advertising to save money is like stopping your watch to save time".
Marketing has become an integral part of sustaining in the digital world. Businesses who still do not recognize this fact, suffer massive loss.
The industry is indeed very saturated but using the correct search engine marketing strategies you can not only reach your potential customer but also outrank your competition.
You can get help from professionals in this field or use these amazing SEM tools to become the master yourself.
Let's take a look at the 5 must have marketing tools in 2022.
5 Best Tools for Search Engine Marketing That You Must Have In 2022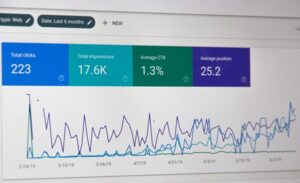 KeywordTool.io
Keyword research is an essential part of any search engine marketing campaign. If you do that right, meeting your desired goals is not much difficult.
Keywordtool.io is a simple and effective tool when it comes to keyword research. It uses Google's autocomplete to generate keywords for you.
The most in-demand features of keywordtool.io are:
Find keywords
Analyze competitors
Search volume
It is better to target less competitive long tail keywords within your industry and create content that could rank for those keywords.
You can sign up for the free version for a list of keywords. However, the keyword tool pro version gives you twice as many keywords as the free version.
| | | |
| --- | --- | --- |
| Pro basic | Pro plus | Pro business |
| $69\month | $79\month | $15month |
 keyword tool pro version
The basic features of the pro version include:
Multiple user accounts – best for agencies
Competitive keyword analysis
Bulk search volume
Cost per click data (CPC)
Keywordtool.io is trusted by big names like Pinterest, Uber, Disney, Ebay, Microsoft, Philips etc. and the great many reviews on their website is a proof of how reliable this SEM tool is for keyword research.
SEMrush
SEMrush is a well-known search engine optimization tool and has over 7 million users over the globe.
SEO is an important part of search engine marketing. You can not market your brand if your content is not properly optimized. SEMrush provides you with an amazing list of features which you can use to boost your website rankings.
SEMrush does not have any free plan. You can only access the free trial for 7 days before committing to any plan. The three tier plans are:
| | | |
| --- | --- | --- |
| Pro | Guru | Business |
| $199.95\month | $299.95\month | $499.95 |
SEMrush Plan
These plans are a bit overpriced compared to other marketing tools. But it provides a great deal with its features that can surely help you to create better content to outrank your competitor.
Domain analysis
SEO audit
Backlinks tracker
Keyword research
Link building
Rank tracking
Top performing keywords
Ranking keywords
Website traffic data
Content marketing
Social media management
PCC analysis
SEMrush is a user-friendly tool. If you want to optimize your website for higher rankings on Google, it is the best SEM tool for you. You can find other alternatives if you are on a budget but no other tool provides optimization features in more depth then SEMrush.
Google Ads Keywords planner
Google keyword planner is a Free SEM tool used for keyword planning mostly for marketing campaigns. It gives you an idea of the currently running campaigns and their costs per click.
But you need to have a Google Ads account in order to access the keyword planner.
Keyword planner helps in coming up with relevant, less competitive keywords for your marketing campaign. It provides you results on the basis of:
Location
Language
Search network
Data range
You can also check the number of keywords from your niche that people have bid on i.e, keywords with running campaigns. So, you get the idea of which keywords you might use or which to omit from your campaign.
This tool is best for advertisers or PPC management experts. It is basically the tool you need for planning, strategizing and running your search engine marketing campaign.
Spyfu
SpyFu is another well-known SEO tool for marketing. However, it is more concerned with the competition analysis side of marketing which gives you the perfect idea on outranking others.
It gives you the estimated costs and metrics of PPC and CPC campaigns. It also helps you to track various backlinks from websites.
The features of this tool enable you to:
Increase website traffic
Audit your campaigns
Monitor your ppc competitors
Track your Ad
PPC and SEO serps analysis
Planning content marketing campaign
The pricing packages for SpyFu start at: (billed annually)
| | |
| --- | --- |
| Basic | Business |
| $33\month | $58\month |
Spyfu pricing
SpyFu is the hub for unlimited SEO and PPC data. WIth tons of positive reviews on the site, this search engine marketing tool has become a must-have for advertisers and marketers. 
PPC protect
Pay per click or PPC is an amazing way to create a marketing campaign. But many times you will often notice invalid clicks that drain your money.
PPC protect helps you block unwanted traffic which gives you more authentic clicks and increases your site traffic. But the real benefit you get with PPC Protect is that you will save a whole lot of money.
Romania's online home décor store saved £9,500 while increasing 19% traffic in one month with PPC Protect.
This SEM tool helps you in:
Eliminating fraud clicks
Saving your money by bringing authentic people to your site.
The money you save with this tool can ultimately be used to run more campaigns to get more traffic on your site.
PPC protect is trusted by brands like Nike, Mcdonalds, Hugo Boss etc. The pricing package starts at $29\month.
Role of a Search Engine Marketing Manager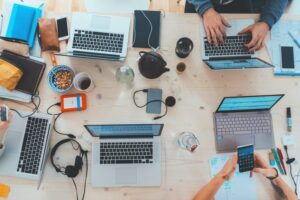 As the industry of search engine marketing is growing, so is the value of an expert in this field.
Search engine marketers help in generating budget friendly marketing campaigns that promote your business and convert as many leads as possible.
A marketing expert must be experienced in areas like, content strategy, keyword research, competitive analysis, link building, and PPC campaigns. These professionals easily make around $300K annually.
Does E-stop Solutions offer search engine marketing (SEM) services?
Estop Solutions is a digital agency that helps new businesses by removing their digital barriers and paving their roads to success.
We provide services in all digital areas including:
Our team has experienced and certified professionals that can help you in all the above mentioned departments.
If you are looking for an economical and reliable way to fulfill all your digital needs then feel free to contact us.
Conclusion
Marketing tools are a heaven for beginners. Even if you are short on budget there are plenty of free alternatives that get the job done for you.
Apart from marketing you also need content. Well written, SEO optimized, engaging and value filled content.
These SEM tools are also helpful for creating long-form content for your website. So you can create campaigns and content with the same tools making it a worthy investment.